2017 Roundtable Bios
Angela Aristidou, Assistant Professor, Warwick Business School
I am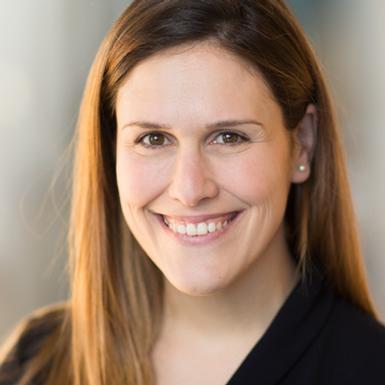 an Assistant Professor of Organization Studies at Warwick Business School since April 2017 and a junior scholar in the 2017 CASBS Institute at Stanford University. I research, teach and write about leading and working in service organizations, with a focus on professional services.
I received a PhD in Management studies from the University of Cambridge (July 2015) and I hold a masters from Harvard University. I worked at the University of Oxford as an independent postdoctoral researcher and the sole Chief Investigator of the 'Service Integration' research study. My research has been supported by a Fulbright Fellowship, a BT Fellowship, a grant by the Onassis Foundation and grants from the UK National Institute for Health Research (NIHR CLAHRC).
I have worked with and consulted to a number of organizations across three continents. These include NASA, the U.S.A. Veteran Health Administration Leadership group, Canada's Peak Leadership group, British Telecom Global Professional Services, IBM, Novartis, Cambridge University Health Partners, NIHR CLAHRC Oxford, Danaos Shipping Co. and the DHC.
I am an expert in designing and delivering customized simulation-based leadership modules. Over the last 7 years, I have delivered leadership training to approximately 400 participants and her executive teaching is rated over 4.4 out of 5.
Tahereh Barati, PhD Candidate, Registered Therapist, Canada
Tahereh is a PhD Candidate, a Registered Marriage and Family Therapist and an AAMFT Approved Supervisor. She has been working with families and couples since 1991. She has been inspired by Narrative and Social Constructionist ideas and utilizes these ideas in her consultations with clients. She is a trained and accredited family mediator in Canada. She helps couples with co-parenting, parenting, and separation agreements. Tahereh has been an associate member of Taos institute since 2011. She feels being a member of Taos community has expanded her ideas about life, therapy, and mediation. She enjoys conversations that expand our worldviews and that opens up unimaginable possibilities in human relations.
Julie J. Christensen, Associate Director of the Center for Disabilities and Development (CDD), a University Center for Excellence in Developmental Disabilities (UCEDD), at the University of Iowa
Julie J. Christensen, MSW, PhD, is the Associate Director of the Center for Disabilities and Development (CDD), a University Center for Excellence in Developmental Disabilities (UCEDD), at the University of Iowa. Prior to joining CDD in May 2016, Dr. Christensen served as the Director of Employment Programs at Strong Center for Developmental Disabilities (UCEDD), at the University of Rochester Medical Center. Dr. Christensen's background encompasses work in schools, not-for-profits, government and higher education. For the past 14 years, her career has centered around improving quality of life outcomes for at-risk youth, including youth with intellectual and development disabilities, through promoting employment and access to leisure and recreation opportunities in inclusive settings. She has considerable experience developing, administering, and evaluating federal, state and local grant-funded projects with an emphasis on cross-systems collaboration and systems change. She currently maintains a faculty appointment in the Department of Psychiatry at the University of Iowa Hospitals and Clinics, and an adjunct faculty appointment in the Department of Pediatrics at the University of Rochester Medical Center. Her research is in the areas of employment, quality of life, and leisure and recreation participation of adolescents and young adults with IDD.
Patrick Flood, Professor of Organizational Behaviour, Dublin City University
Patrick C. Flood is Professor of Organizational Behaviour at Dublin City University and Co-Director of the Leadership and Talent Institute https://www.dcu.ie/leadership-talent/index.shtml. He is the recipient of the President's Award for Research (2011) and the President's award for Teaching (2017). He is an expert on organizational behaviour, leadership and change management. His research work focuses on the impact of leadership and management practice on organisational performance especially in professional service firms, high technology firms and hospitals. He consults on top management team functioning and leadership development. He is a frequent conference speaker and media commentator. His advisory work is concerned with improving the effectiveness of organisations and senior management teams.
Patrick received his PhD from the London School of Economics (LSE) where he was a British Council Scholar. He has held faculty and visiting appointments at a number of business schools including London Business School, University of Limerick, University of Maryland, Cambridge Judge Business School, University of Canterbury, NZ and the Australian Graduate School of Management. Patrick is a Former Fulbright, EU HUMCAP and British Council FCO Scholar. He is an elected Fellow of the Academy of Social Sciences (FAcSS) and the Royal Society of Arts (FRSA). He holds two teaching and research excellence awards and has been listed in HR Magazine International Thinkers.
His articles appear in Human Relations, Human Resource Management, Industrial Relations, Journal of Organizational and Occupational Psychology and the Strategic Management journal. His books include Change lessons from the CEO (Jossey Bass, 2013) (http://www.managers.org.uk/bookclub-book-prize-march-2014); Persuasive Leadership: Lessons from the Arts (Jossey Bass, 2010), Leadership in Ireland (Blackhall, 2010); Strategy Implementation (Blackwell, 2000), Effective Top Management Teams (Blackhall, 2000) and Managing Without Traditional Methods (Addison Wesley, 1996).
Hans Hartung, Quality Improvement Fellow, NHS Ayrshire and Arran
A Consulta
nt Respiratory and General Physician at NHS Ayrshire and Arran, Dr Hans Hartung is the local lead of the Managed Clinical Network in Respiratory Medicine and a member of the National Respiratory Advisory Group, Scotland. He is a passionate advocate for improving patient–clinician relationships.
Hans studied and earned his medical degree in Germany and moved to the UK in 1990. He obtained his membership at the Royal College of Physicians in 1993 and completed specialist training in Respiratory and General Medicine in Edinburgh (NHS Lothian University Hospitals).
Hans was inspired by Quality Improvement Fellows he met in his role as local clinical lead for the Health Foundation's Co-creating Health programme and decided it was the perfect path to follow to step up the scale of his improvement work.
'Clinicians everywhere are involved in small-scale projects, we're all trying to improve care within our smaller teams,' says Hans. 'I reached a point where I wanted to go further and have a greater impact. I wanted to see through changes on a larger scale but felt I didn't have enough skills or the knowledge to make what I know work in a bigger system.'
Improving person-centred care – During his year at the Institute for Healthcare Improvement (IHI), Hans focused on ways to improve person-centred care. He wanted to understand how, in practice, person-centred care can be systematically embedded in a healthcare system, starting small then moving onto a much larger, national scale.
'Most of us clinicians are striving to deliver person-centred care. But from a patient perspective a healthcare journey can be impersonal and confusing.' he explained.
Hans hoped that his year in Boston will enable him to learn from organisations that have already implemented person-centred care. He wanted to translate what they know into meaningful lessons for him and UK healthcare.
On his return he wanted to build on the acquired knowledge and become a clinical champion of person-centred care and contribute to change at a local and national level.
Micha Kämpfer, Manager, walkerproject ag 
Micha Kämpfer has successfully led various projects leading to systemic change in inpatient care, outpatient treatment and emergency rooms. These include improvements in leadership, process and culture. He's particularly interested in how strategic targets achieve impact for patients and staff on a daily basis.
walkerproject is a Swiss consultancy focused on healthcare with offices in Zurich, St.Gallen and Stockholm: the team supports hospitals in putting patients first by aligning their strategy, daily management and key processes through lean and design thinking.
Micha Kämpfer holds postgraduate degrees in Political Sciences and Economics from both the University of St.Gallen and Sciences-Po Paris. He's coaching healthcare executives in lean hospital for the Swiss Hospital Association and co-authored two books about change management in healthcare: "The Better Hospital" (2015) and "More Time for Patients" (2017).
Lotte Kjærside, Lecturer at the Department of Management and Administration, The Metropolitan University 
Lotte Kjærside holds a master of science in Public Administration and is an associated lecturer at the Department of Management and Administration at The Metropolitan University College, Copenhagen. She has prior experience with organizational development and interprofessional collaboration from the health services and the nursing care sector.
Now she teaches students from different Bachelor Degree Programs during an Interprofessionel Learning Module, where the students apply a wide range of theoretical and methodological perspectives – including Relational Coordination – to problems in the field of refugees. She is co-responsible of the development of learning designs that challenge students; emphasize skills training and integrate practice. Thus, she has a strong focus on cooperation with communities of practice as a way of applying knowledge.
Kim Lucas, Civic Research Director, Mayor's Office of New Urban Mechanics, City of Boston
Kim's
life has centered around questions, and she brings this expertise to her work as MONUM's Director of Civic Research. Part researcher, part practitioner, and part muppet, Kim has consistently kept one foot in the ivory tower and one foot on the ground, pairing research with practice to seek real solutions to social policy and planning problems. Questioning who we think of as 'expert' and how stakeholders identify 'value' are two common threads that pervade her work. Kim holds a BA in Psychology and Sociology from UCLA, an MA in Urban and Environmental Policy and Planning and Child Development from Tufts University, and puppies anytime she can. She is presently a PhD candidate in Social Policy and Sociology at Brandeis University; her dissertation is an economic sociological exploration of the 'value' of the early childhood workforce.
Erik Nicholson, National Vice President, United Farm Workers
Erik Nic
holson is currently the National Vice President of the United Farm Workers (UFW) where he directs the development of programs aimed to improve the lives of farmworkers in ways other than collective bargaining. He also oversees the Union's international operations. He joined the UFW in 2002 after working with PCUN, a farmworker union in Oregon, for twelve years. He was first elected to the Union's Executive Board in 2008. During his more than 25 year career in the Farmworker Movement, he has worked with coffee pickers in Nicaragua, rice farmers in Thailand and Mexican workers employed on farms across the US.
Vice President Nicholson is Chair of the Board and one of the founding members of the Equitable Food Initiative (EFI), a multi-stakeholder certification and training program focused on farm labor, food safety and environmental stewardship issues <www. equitablefood.org>. He serves on the EFI board with representatives from Costco, Bon Appetit and Andrew and Williamson, a large fruit and vegetable grower with operations in California and Mexico. He is also the Chair of the Board of CIERTO, a recently formed non-profit organization dedicated to the identification, training and dispatch of agricultural workers in a clean and transparent manner. Additionally, Nicholson has served on the board of Fair Trade USA since 2012.
In his role as a member of the United Farm Workers' National Executive Board, he advises the organization on foreign guest worker issues, international affairs and pesticides. Nicholson has worked extensively on pesticide issues as they affect farmworkers and their families, child labor, housing, consumer outreach and education and legislative issues.  He has served as one of two national farmworker representatives to the Environmental Protection Agency's national pesticide advisory committee, the Pesticide Program Dialog Committee. He has served as a member of the Board of the Washington State ADRS Agricultural Employment Mediation Program.
Nicholson has a B.A. from Duke University, and has been a featured presenter at a number of national and international conferences concerned with immigration and guest workers. He is based in Tacoma, WA.
Adepeju O. Solarin, Student, Program on Negotiation, Harvard Law School
Adepeju S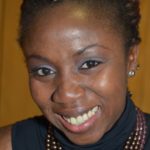 olarin's research focuses on the role of respect—an under-researched concept—in international mediation. This focus uncovers a necessity to differentiate respect from trust due to case study findings that respect precedes trust during peace process negotiations. Empirical support for this perspective includes two case studies (Oslo Accords 1993 and Liberia Agreement 2003), as well as mediator-interviews with Nigerian Presidents Abubakar and Obasanjo. She plans to discuss how and why mediation practices might benefit from an initial focus on respectful behavior when convening conflict antagonists.
Adepeju completed her Bachelor's and Master's degrees at the University of Minnesota, Twin Cities, focusing on Management and New Media Studies, and Restorative Justice and International Human Rights. She is currently a dual researcher at the Max Planck Institute for Foreign and International Criminal Law in the Research School on Retaliation, Mediation, and Punishment (REMEP), and the Arnold Bergstraesser Institute as part of an interdisciplinary project on international mediation.
Iben Sandal Stjerne, PostDoc, Copenhagen Business School
Iben
Stjerne is a Postdoctoral researcher within the Human Capital Analytics Group at Department of Strategic Management and Globalization at Copenhagen Business School. Iben holds a Ph.D. in Organization studies and a master of science within Human Resource Management.
Her primary research focus lies in the intersection between Human Resource Management, projects and informal ways of organizing work. More specifically having looked into the setting of the Danish film industry, her research sets to explore how work and employment is organized informally across firms, departments and projects. Her more recent research delves into the processes of building, sustaining and maintaining relational coordination across firms in supply chain relationships.
Olivia Raynor, P.I. and Director of the Tarjan Center, UCLA
Olivia
Raynor, Ph.D., is the P.I. and Director of the Tarjan Center, a University Center for Excellence in Developmental Disabilities (DD), and Adjunct Professor in the Department of Psychiatry and Biobehavioral Sciences at the Semel Institute, at the University of California Los Angeles (UCLA). Her career spans over 40 years of experience in evaluation, training, and public policy at the individual and system levels that support individuals with disabilities participation in inclusive postsecondary education, integrated competitive employment, the arts, and civic engagement. Dr. Raynor is the P.I. and Director of CECY, The California Employment Consortium for Youth with DD, an alliance of 25 local and state agencies, associations, organizations, families, and self-advocates. CECY's purpose is to build capacity and partnerships that foster meaningful sustainable changes in the systems that support youth and young adults to achieve employment. She is the founding and current director of the National Arts and Disability Center. Dr. Raynor also serves as the DD consultant to the California Community College Chancellor's Office and community college system. Dr. Raynor previously served as President of the Association of University Centers on Disabilities and currently serves on the Board. She is a Governor appointed member of the California State Council on Developmental Disabilities. Dr. Raynor holds degrees from Boston University and USC in Occupational Therapy and a doctorate from UCLA in Educational Psychology.
Kasia Vad, Senior Consultant in the Municipality of Sorø/Sorø Kommune
Kas
ia Vad holds a master of Political Science and is working as a Senior Consultant in the munici-pality of Sorø. Her main focus is strategic development and policymaking in the areas of social work, psychiatry and disability.
Her current work area is strategic support of top-management, supporting group leaders and sup-porting the boundary spanners (coordinators) in getting case workers and social workers in the mu-nicipality to coordinate and collaborate better, when handling a citizen's case regarding employment and social issues, as well as other areas that involves development and cooperation across center boundaries. Another work area is planning and project managing for the department of Social and Health in Sorø Kommune as well as presenting cases for political committees.
While employed by the municipality of Sorø she was also employed half time, for the period of 2012 – 2015, by the municipality of Slagelse and the Region of Zealand in a project (SPIR) to help create cooperation and coherence between municipal interventions and interventions from Psychiatry West in Region Zealand.
Before she joined the municipality of Sorø in 2007 she has worked as a consultant since 1999 in the Social and Psychiatry Administration in Frederiksborg County, in the Health Secretariat/ psychiatry Team in West Zealand County and in the Social Psychiatric Center, County of West Zealand.
Jaclyn Youngblood, Program Director, Mayor's Office of New Urban Mechanics
Jaclyn is a program director in the Mayor's Office of New Urban Mechanics. She focuses primarily on operations and systems prototypes, aiming to bring delight and a human touch to what can be overwhelming interactions with city agencies. Her work includes supporting Boston Public Schools, exploring the future of food access and equity in Boston, and advocating for safe streets for all Bostonians. Jaclyn brings to her civic innovation experiments a background in leadership development and organizational effectiveness, which she honed supporting nonprofits and small businesses trying to achieve greater scale and impact across the country. Her love for cities (of all sizes) is second only to coffee. (And reading while having coffee.)