We are noticing a couple of interesting trends. People are increasingly using relational coordination to understand and improve how organizations coordinate with each other across boundaries to achieve a common goal, such as community health and wellness, or infrastructure development, or equitable and efficient supply chains. Join us for the September and October RC Cafes to explore this topic!

People are also increasingly using relational coordination to understand and improve learning outcomes, from K-12, to higher education, to graduate medical education. September's Research Webinar was Organizing For Student Success: A Proposal For Relational Coordination In Higher Education – see below for a recording if you missed it, and join us later this semester when we explore this topic from another perspective.

I also had the privilege last week of sharing about relational coordination at a collaborative meeting of 8 health systems from around the United States, hosted by the Accreditation Council for Graduate Medical Education. The focus on RC in education is exciting because it not only has the potential to improve student outcomes – it also has the potential to improve outcomes for the organizations that hire these students – and for the patients, clients and populations they serve!

These topics – and more – will be featured at the upcoming Roundtable in late October in lovely Copenhagen, where we will be hosted by our Scandinavian RCRC partners. Already registration is the largest and most internationally diverse we have ever seen for the Roundtable. And there is still room for another 21 participants – so sign up by end of September if you are hoping to participate, and if you want to experience hygge for yourself!

– Jody
Building Relational Coordination 

Across Organizational Boundaries



RC Cafe – Thursday, September 28th at 10:00 am ET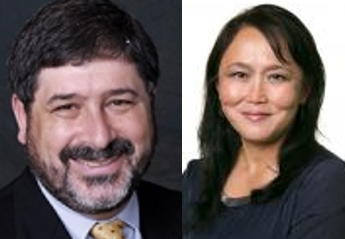 Increasingly, work is carried out through multi-stakeholder supply chains and partnerships rather than within single organizations. Relational coordination is known to add value across functions, and it is also expected to add value across organizations. And yet our understanding of relational coordination across organizations is insufficient. Join Dana Minbaeva (Copenhagen Business School) and Joel Cutcher Gershenfeld (Brandeis University) who have expertise to share on this topic. Dana will speak about the challenge of coordinating supply chain partners, and Joel will discuss the challenge of coordinating Fab Lab capabilities at the community level. Their remarks will be followed by a lively conversation with the whole group. If you are an RCRC partner, we hope that you will join us! If you are interested in partnership, please click here.
   

RCRC Partner Updates

New Partners
Janet Steinkamp, Senior Consultant/Owner, Health Systems Development, LLC and PhD Student, Grand Canyon University
Sasha Albert, PhD Student, Brandeis University
Pallavi Gupta, Masters in International Development Candidate, Brandeis University
Dusan Stojicic, MA/MS Candidate, Brandeis University
Sarah Hean, COLAB Coordinator/Principal Investigator, Bournemouth University, School of Health and Social Care
Presentations 
Jeff Grim (University of Michigan) presented Organizing For Student Success: A Proposal For Relational Coordination In Higher Education, in the September RCRC Research Webinar. The discussant was Susan Gershenfeld of Brandeis University. A recording of this webinar is available to partners on the RCRC website here.
7th Annual RCRC Roundtable




Creating Change Through Trust Based Relationships




in Copenhagen October 19 & 20
Keynote Speakers
Dr. Michele Williams, University of Iowa (in person)
Dr. Edgar Schein, MIT Sloan School of Management (virtually)
Click Here to Register and Learn More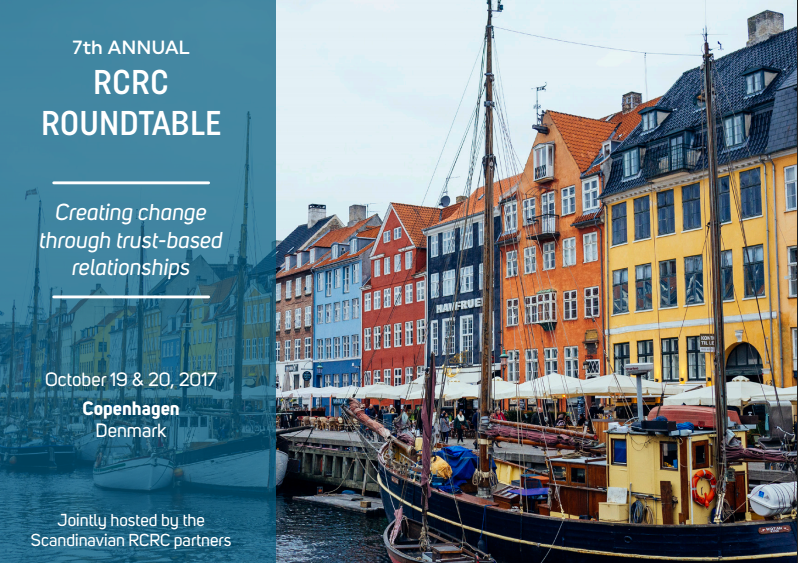 RC Intervention Training Improving Work Processes with Relational Coordination
In Copenhagen October 17 & 18
Led by Dr. Tony Suchman and Soren Bjerregaard Kjaer
This advanced workshop will help you learn how to use the Relational Coordination Survey in interventions to improve work processes and collaboration across the continuum from small co-located work groups to virtual teams to whole organizations and inter-organizational consortia. If you are an organizational leader or an internal or external consultant and want to take your understanding of RC to a higher level,we invite you to join us. This program will also help you prepare for RC Certification.
Learn More About This Training or Register
September
October

October 17-18: RC Intervention Training in Copenhagen. See above for details.

October 26 at 10:00 am ET: RC Cafe – Building RC for Community Health and Wellness – A New Frontier with Sally Retecki (CareOregon) and Sally Kraft (Population Health, Dartmouth Hitchcock).
November
November 2017 – May 2018: Leading Organizations to Health – Organizational change initiatives succeed or fail based on the quality of relationships. Relational problems have been cited as the single biggest obstacle to quality improvement projects. Yet most leaders of change projects are not well-prepared for the relational dimension of their work; their training has typically focused on technical analytic tools and control-oriented rather than relational mindsets. As a result, performance suffers.To address this gap we created Leading Organizations to Health, a 7-month institute on leading organizational change for senior and mid-level healthcare leaders. The next cohort begins in November 2017. For more information, please visit here. The institute is led by Tony Suchman of Relationship Centered Healthcare and Diane Rawlins of InsideOut Consulting.
December
Next Year